​Meet the Leadership Team
Andrew Shin, Chair
Andrew Shin is a senior at Kamiak High School and is a second-year member of the Legislative Youth Advisory Council, representing Washington's 21st Legislative District. Outside of LYAC, he serves as the captain of his Speech and Debate Team, plays the viola in the Seattle Youth Symphony Orchestra, and serves as the Vice-Chair of the Mukilteo Youth Advisory Committee. Andrew says he joined LYAC to "represent the voice of Washington youth and create a positive impact that benefits youth around the state. I also joined to support and encourage youth involvement in government and politics.
Contact:
andrewshin08@gmail.com
​Rea Avisha Karim, Vice Chair
Rea Karim is serving her third year on the Legislative Youth Advisory Council, and her first year on leadership. In the past, Rea served on a bill group that worked on writing a bill addressing sexual education. She represents Washington's 5th legislative district and is a senior at Mount Si High School where she takes part in Key Club and Gender Equality Club. Beyond LYAC, she is civically engaged as a member of the Spreeha Youth Council.​ Rea says of her experience, "Being a member of LYAC has offered me so much. The council is full of such dedication and passion to bring forth the ideas of the youth of Washington state. The opportunity to voice for our youth is essential, and LYAC has made that process come so much more to light. I look forward to what LYAC will bring to the state of Washington and what difference we can make together."
Contact
: rea.karim@gmail.com
Mikayla King, Director of Legislative Affairs
Mikayla King is a second-year member and a senior at Holy Names, representing Washington's 37th Legislative District. Outside of LYAC, Mikayla leads MSU (Multi-cultural Student Union) and BSU (Black Student Union). She also participates in the Childhaven Youth Board. On why she joined LYAC, Mikayla says, "I applied to be a member on LYAC because I wanted a way to become involved in my community that is deeper than my other volunteer work. In my other volunteer work, I make a change by offering my presence. For example, I serve as a tutor and I also offer my voice in my advocacy group 206 Forward. However, I wanted an experience that allows me to offer more than my presence. When I found out about LYAC, I realized that it was the perfect opportunity that enables me to possibly make a change politically while also advocating for issues that I'm passionate about. From LYAC, I hope to gain new perspectives, new information about how our state is run, and new advocacy skills."
Contact: ​
mikaylaki19@gmail.com
​
Jenna Yuan, Director of Public Relations
Jenna Yuan is a second-year member of LYAC and the PR Committee and a junior at Eastlake High School. She is from the 45th legislative district, and outside of LYAC, is the captain of her speech & debate team, volunteers for a pro-bono legal organization, and interns on political campaigns. On why she joined LYAC, Jenna says, "I applied to LYAC because like many other youth, it's hard for me to have a voice in politics. I hope to be a good representative for the youth of Washington State and make a tangible change for all people in the future."
Contact:
jenna.yuan@gmail.com
Rhiannon Rasaretnam, Budget Director
Rhiannon Rasaretnam is a freshman at the University of Washington and a second year member of the Legislative Youth Advisory Council. Rhiannon represents the 11th legislative district of Washington. She was one of the cofounders of March For Our Lives Seattle. At Tahoma High School, Rhiannon was president of her school's Activists for Change club, a Key Club officer, and on her school's varsity tennis team. On why she applied to LYAC, Rhiannon says, "I was interested in LYAC because as young citizen and student, I want to be involved in the legislative processes that directly affect my peers and I. Youth civic engagement is vital to a democratic society, yet it is not emphasized enough in our education system today, and that is something that I would like to remedy."
Contact
: ​
rhiannon2427@icloud.com
Legislative Affairs Committee
Austin Freeman
Austin Freeman is a senior at Kentridge High School and is serving his third year on LYAC within the Legislative Affairs Committee. As a representative of Washington's 47th district, Austin is currently working on an Education Reform Bill Group. At school, Austin is the secretary of both the Gay-Straight Alliance Club and Debate Club, he is also a member of ASB. With in his community, Austin is an active member of his church's youth group and leadership team. When asked what Austin has learned from LYAC, he responded, "LYAC has really helped me become more passionate about leadership, politics and community relations, It has taught me so much about helping others and learning new opinions. It has taught me about how to see the whole perspective, to be unbiased and look at the other side. I see so much growth and opportunity with LYAC."
Contact: austinfreeman948@gmail.com
Ashley Lin
Ashley Lin is a second-year LYAC member serving on the Legislative Affairs committee and representing the 17th, 18th, and 49th Districts. She is a freshman at Union High School in Vancouver, WA, and strives to serve, represent, and empower her peers by making youth voice an integral part of government and legislation. Outside of LYAC, Ashley serves as a state officer for Washington Future Business Leaders of America (FBLA), and as the scholarship director for the Kids First Project, a nonprofit empowering disadvantaged children. Having caught the entrepreneurship bug early on, Ashley hopes to bring her passion for business and civics together to amplify youth-adult partnerships and drive positive social change within her community. Ashley looks forward to working with dedicated and like-minded youth across Washington state, and is always ready to listen to
your
questions, concerns, and ideas!
Contact:
yuhsuanlin2003@gmail.com
Conner Huey
Conner Huey is a second-year member of the Legislative Youth Advisory Council. Conner represents the 23rd, 24th, and 26th legislative districts and is a freshman at Central Kitsap High School. Conner works on the Education Reform group of the Legislative Affairs Committee. At school, Conner serves as Freshman Class President and participates in Key Club and Knowledge bowl. Within his community, Conner is an Eagle Scout and serves as secretary for his Boy Scout honor society chapter. Conner joined LYAC because he hopes to "serve and be a voice for the youth in my community and state." He looks forward to working with youth across Washington to drive positive change.
Contact:
connerhuey@gmail.com
Daniel Tyshler
Daniel Tyshler is a sophomore at Bellevue High School, a second-year member of the Legislative Youth Advisory Council, and represents the 48th legislative district. Outside of LYAC, Daniel participates in student council, speech and debate team, and swim team. On why he applied to LYAC, Daniel says, "I joined LYAC to represent Washington's youth and serve as a link between youth and policy makers."
Contact:
daniel@tyshler.com
Ivy Jagunzy
Ivy Jagunzy is a second-year member on the Legislative Youth Advisory Council representing Washington's 34th Legislative District. She is a 11th grader at Ingraham High School and is extremely interested in environmental activism through the Ingraham Environmental Club, climate organizations and policy debate. Ivy says, "I hope to stimulate networking among youth groups and give Washington State youth the resources they need to make an impact, as well as making youth ideas relevant in the mind of legislators."
Contact:
ivyleaf147@gmail.com
Keya Roy
Keya Roy is a third-year member on the Legislative Affairs committee who represents both the 12th and the 28th legislative districts. At Issaquah High School, she is a senior and president of art club. Politically, Keya also has experience as a volunteer for Pramila Jayapal's congressional campaign and is a graduate of the JSA summer debate program at Stanford University. She is the director of CivicsNow, a JSA created civic education initiative in middle schools, for the Pacific Northwest.
Contact: keya.reshmee.roy@gmail.com
Public Relations Committee
Powered by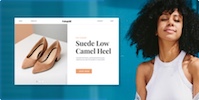 Create your own unique website with customizable templates.