​

When can I apply?
The 2018-2020 term application is now available. The application due date has been extended and is now JUNE 15TH, 2018.
​
In addition to the application above, what else should I submit in order for my application to be considered?
Besides the form, all applicants should submit a letter of recommendation from a trusted adult (teacher, coach, advisor, etc.) not related to them detailing why they would be a good fit for LYAC. Letters should be sent DIRECTLY from the recommender to lyac.pr@gmail.com by the due date, June 15th, 2018.

​
What are the applicant requirements?
Council members are students ages 14-18 years o
ld and represent diverse personal, educational, political, socio-economical, ethnic, and religious backgrounds. Students must be a
t least 14 years of age and no older than 18 years old on August 1, 2018.
How are members selected?
Applications are reviewed by the current LYAC Council and the final selection is conducted by the Office of the Lieutenant Governor. New members are notified by August.
Every member serves a two-year term; 11 positions are open for new appointments each year.
What is the term length?
Students serve on the Council for two years.

What is the commitment?
LYAC meets up to six times a year. These meetings are usually held along the I-5 Corridor between Seattle and Olympia.

Members are expected to participate in Youth Action Day in January.

Outside of scheduled meetings, Council members are asked to continue the Council's work by contacting and maintaining partnerships with legislators to advise on pending legislation, drafting letters and legislative reports, reaching out to other youth and community organizations, and participating in Council conference calls.

The typical member spends anywhere between 2-10 hours a week on LYAC-related work, depending on the time of year and council position.
How can I help support the Council?
Since the Council receives minimal state funding, the Council covers the majority of its costs and administrative needs through donations (both in-kind and monetary) and volunteers. For more information, please check out our
Support the Council
page.
I'm over 18. Is there any other way to get involved with the Washington State Legislature?
Interning for the Washington State Legislature is a great opportunity for college students who wish to expand their experience in politics. College juniors or seniors who may be interested in an internship with the Legislature should visit:
www.leg.wa.gov/internships
. You can also share your ideas with your Legislators directly! Locate your legislator at
http://app.leg.wa.gov/DistrictFinder/
.
Powered by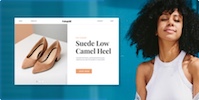 Create your own unique website with customizable templates.